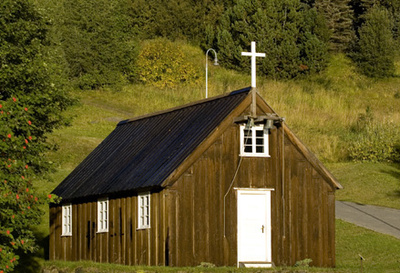 The Museum Church in Akureyri is in the oldest part of Akureyri next to Akureyri Museum and Nonni's house. The church is a listed building and part of Akureyri Museums collection. It was originally located on the opposite site of the fjord, built in 1846 by Þorsteinn Daníelsson of Skipalón (1796-1882), a renowned church builder in the 19th century. The beauty of the church is its simplistic architecture. It also contains two fine objects a chandelier from 1688 and an altarpiece from 1806.
The church is a consecrated church still in use; on the second day of Christmas and Easter.
The church is perfect for small weddings, baptisms and concerts.